Presentation de son oeuvre
Vos paramètres de cookies actuels empêchent l'affichage de contenu émanant de Youtube. Cliquez sur "Afficher le contenu" pour afficher ce contenu et accepter les paramètres de cookies de Youtube. Consultez la Politique de confidentialité de Youtube pour plus d'informations. Vous pouvez modifier vos paramètres à tout moment ici.
Afficher le contenu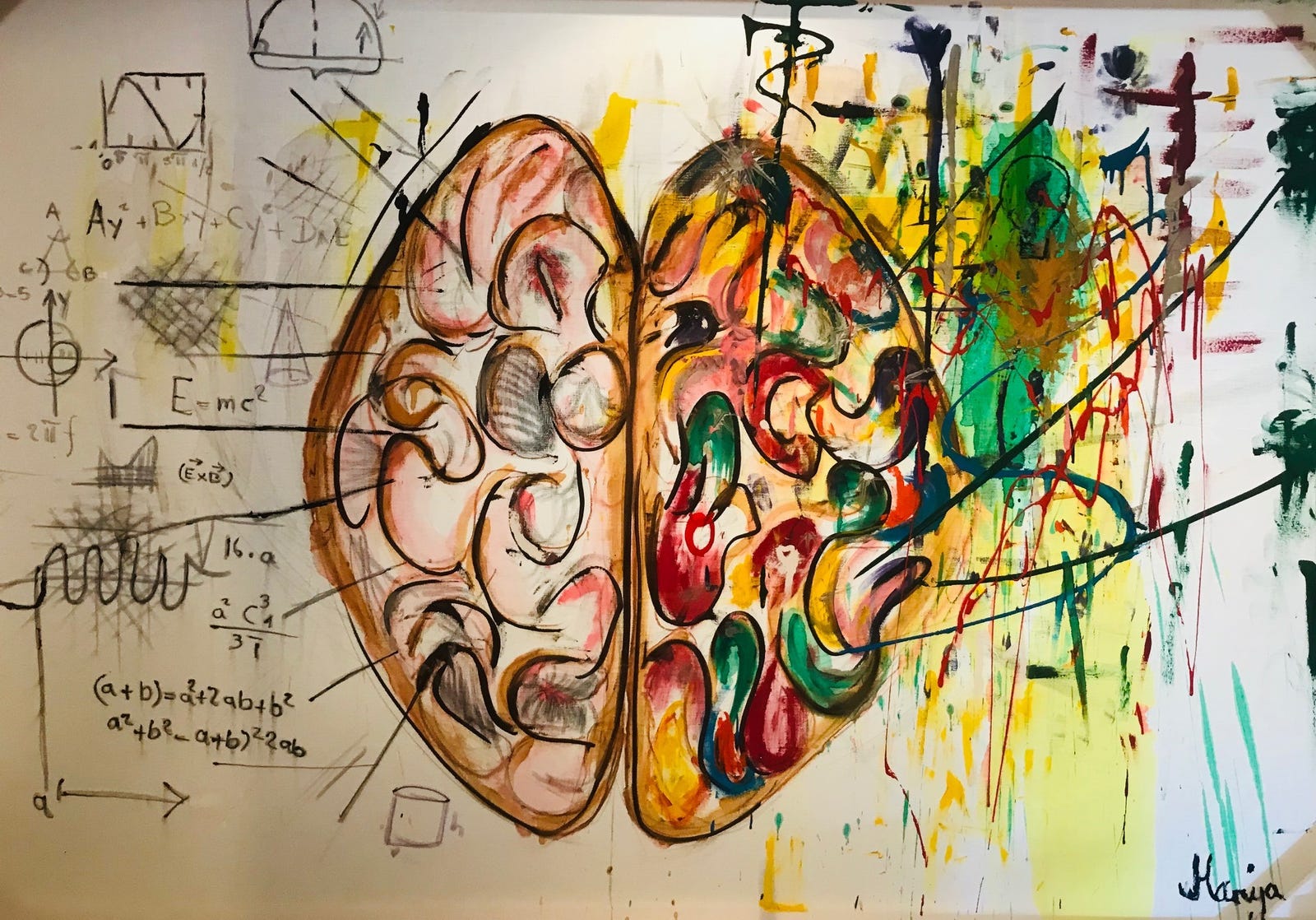 Achetez l'oeuvre
Contactez-nous pour des facilités de paiement ainsi que pour une livraison internationale offerte
Art is Everything! Art is something personal! Something emotional and intimate! Art happens in a brief moment which one cannot describe that simply. Everyone is born an artist. Because we are all creators of our own lives. The reason why it is easy to get lost sometimes und loose our true selves, lies in the way we are conditioned and controlled by society.


"Every Child is an Artist, the Problem is staying an Artist when you grow up"- Pablo Picasso


I am Mariya, born in the most stunning country Iran and raised in Germany. I grew up between two cultures which couldn't 't be more different from each other. But I'm so lucky to be surrounded by good friends with diverse cultural backgrounds. Creativity is a part of me, and I see myself as an artist who realizes her world and visions by listening to my heart and mind. That is why I studied communication design, so I could always fulfill my creative drive.


Today, I work in a company whose founder I admire and respect. Apple. After an in-depth research of Steve Jobs Biography, I realized that he followed his dream as an artist and made his dream come true in his own way. His legacy changed the world.

After my study I worked in an advertising agency and tried to achieve an "Art Director" position. But soon I realized that office work is not my cup of tea. This is how my creative drive lead myself to apple, where I work as a "Creative".


My art speaks for my identity. Like my art, I struggle between my creative side and my rational side. One always struggles between left or right but oftentimes there are more than two ways. Between heart and mind lies the meaning of life.

My art is a gift to myself. The tool I have, to explore my abstract, bright but still strategic self. Art means exploring your visions and thoughts without words and explanation. This is "#mariyaart".